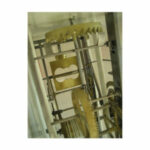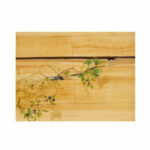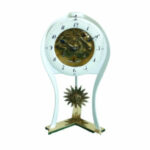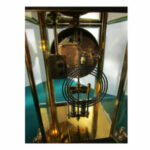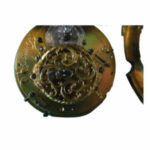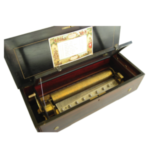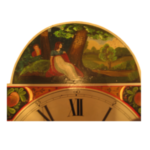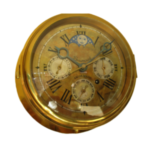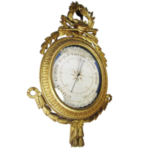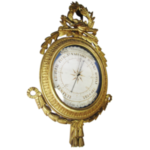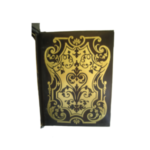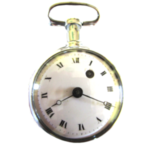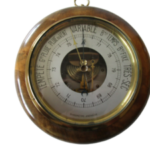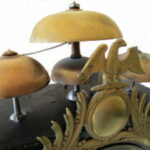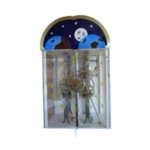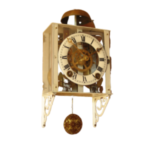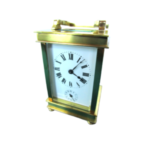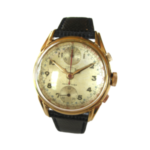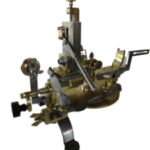 Philippe Mas, clock maker.
Repair and restoration of pendulum clocks, clocks, cuckoo clocks, grandfather clocks…
Philippe Mas, clock maker 15 km from Lyon, is at your service for the repair and restoration of any object with mechanical winding: pendulum clock, clock, cuckoo clock, chime, antique watch, alarm clock, musical clock, grandfather clock, barometer… or for giving you a valuation of a object that is dear to you.
The valuations are free and repairs guaranteed in principle for two years.
Free delivery from your home for a valuation is possible under certain conditions.
Restoration of antique mechanisms and movements:
clock, pendulum clock, antique watch, chime, cuckoo clock, musical box, barometer…
We are able to repair any antique pendulum clock movement: we can restore a clock or pendulum clock. You can also entrust us with the restoration of a chime, a musical box, a cuckoo or "black forest" clock.
A distinction must be made between repair and restoration. While repair involves restoring an object to operation..read more
Sales of pendulum clocks and restored clocks in all styles

ALARM CLOCKS

BAROMETERS

BLACK FOREST CLOCKS

BULL'S EYECLOCK

CARTELS

GRANDFATHER CLOCKS

MANTEL CLOCKS

MUSIC BOXES

POCKET WATCHES

SKELETON CLOCKS

TABLE OR DESK CLOCK

WALL NAVY WATCHES

WALL TRAVEL CLOCKS

WESTMINSTER CHIMES

WRIST WATCHES
All items for sale in our HORLOGERIE ANCIENNE PHILIPPE MAS shop are completely overhauled and restored with a warranty often up to 2 years. By RESTORATION, we mean in particular all the following works which are automatically undertaken and carried out in a state of the art…read more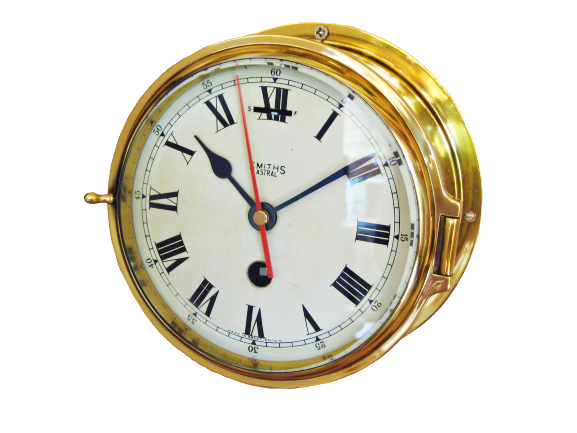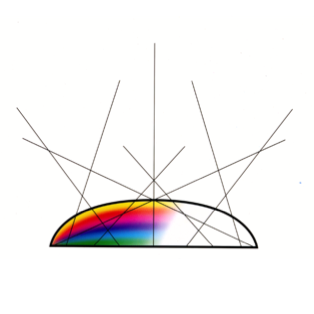 3
4
5
6
7
8
9
10
11
12
1
2
Contact us
RESTAURATION BUYING
SELLING
Tel : +33 (0)6 72 77 89 41
Philippe Mas antique watch making: contact us to buy, sell, restore, estimate, appraise, research
Looking for a particular object in the field of the antique clock making?
You have a clock, a pendulum clock, a musical box that you want to have restored?
Your grandfather or your alarm clock does not work and you want to get an idea of the cost of repairing it?
You want to sell an object or have it valued?
You want to have us value an object of antique clock making?

Please enter your details in the questionnaire below and we will get back to you as soon as possible.

If you have photos to join, send your message first via the contact form and Philippe Mas will respond by specifying his email. You can then attach your photos.